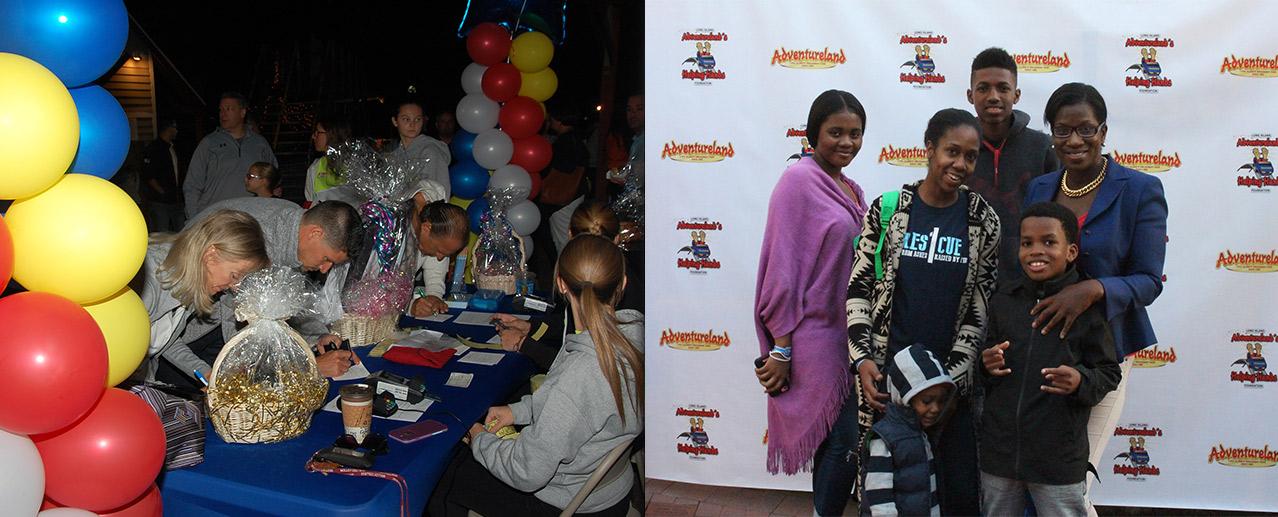 Each September The Helping Hands Foundation hosts a night of unlimited food, unlimited rides, and unlimited fun at Adventureland. This exclusive, limited tickets event is a night to not only celebrate what the foundation has accomplished throughout the year, but to also support programs that fulfill a variety of needs throughout the Long Island Community.
This year's Friends & Family V.I.P. event is Friday, September 7th 6pm-10pm. Tickets are sold in packages of 30; advanced reservations only. For a donation of $2,500, your 30 guests can experience Adventureland like never before.
The night kicks off with twin food trucks by Felico's Catering, dishing out favorites like sausage and peppers, hamburgers, hot dogs, mac and cheese, philly cheese steaks and more. Guests can enjoy unlimited servings of food, and of course, unlimited fun on all the rides Adventureland has to offer, including the new for 2018 Mystery Mansion dark ride. Unlimited complimentary snacks are available all night, from pretzels to popcorn, ice cream to churros. Live music throughout the park really makes the night feel special.
Raffles will be available for a donation in advance and the night of, and ten grand prize winners will be chosen (winner need not be present). Midway games and the arcade will also be available for a donation.
Last year's inaugural event raised over $110,000! The funds raised will allow us to lend an even greater helping hand to the Long Island Community. The funds will help us to grow and expand the Tony Gentile Memorial Scholarship Program, the Christmas in July Toy Drive, the School Supply Drive, the Fall Food Drive, and our Grant Program for years to come.
Experience what it means to be a V.I.P. at Adventureland. Give your family, your clients, and your employees the chance to have fun while helping the Long Island community.
For sponsorship opportunities and to reserve access for your 30 V.I.P.s, email Caitlin@HelpingHandsLI.org.