---
Adventureland's Helping Hands Foundation
---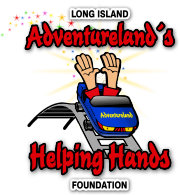 The Helping Hands Foundation was founded in 2013 with the goal of helping Long Island reach its potential.
Since 2013, we have donated over $7,000 in scholarships to Long Island students. We've also instituted three annual goods drives at Adventureland, and over the past three years with the help of our friends at Cox Media, Connoisseur Media, DiCarlo Foods, Kohl's and Rhode Island Novelty, we have donated thousands of toys to Stony Brook Children's Hospital and the Ronald McDonald House of Long Island, thousands of school supplies to students and programs in Copiague, Amityville, and Wyandanch School Districts, and thousands of pounds of food to local pantries like L.I. Cares, the Town of Babylon Food Pantry, and Long Island Coalition for the Homeless.
This year we have created a Coats for a Cause Program that encourages local organizations that frequent Adventureland to bring in new or gently used coats that we donate to Long Islanders in need. In addition to our Brick Program that allows donors to create a personal message on bricks near Adventureland's Turbulence Coaster, this year we will also have a Adventureland Discount Card available for a small donation this summer that gives users discounts around the park. All of the proceeds from these card sales goes to our foundation and our scholarship program!
The Helping Hands Foundation Scholarship Fund Presents The Tony Gentile Memorial Scholarship
Five $1000 scholarships were awarded from the Helping Hands Foundation'sTony Gentile Memorial Scholarship Fund in June of 2016. Recipients were selected by the board of the Helping Hands Foundation based on their dedication to the greater Long Island community. Eachaward winner received a $1,000 check towards their freshman tuition at a Long Island College or University.
Applications are being accepted for the 2017 Tony Gentile Memorial Scholarship until the end of April 2017. Visit www.HelpingHandsLI.org for application and submission instructions. Award winners must be a High School Senior on Long Island who will be beginning their freshman year at a Long Island University or College in the Fall of 2017.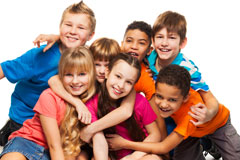 VISION
As a pillar in the Long Island community, L.I. Adventureland's Helping Hands Foundation aims to develop a network of support between local businesses and community based non-profit organizations.
MISSION STATEMENT
Helping Hands is the non-profit branch of L.I. Adventureland that supports the Long Island community in increasing awareness about local issues, supporting local initiatives, and providing educational resources for community residents.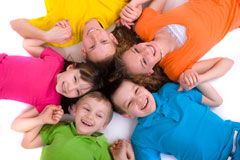 L.I. Adventureland is excited and eager to become more active in the community that has made us a part of their families for over fifty years. Through the creation of the Helping Hands Foundation, we feel we can finally give Long Island organizations the chance to reach their potential and make Long Island the best it can be.