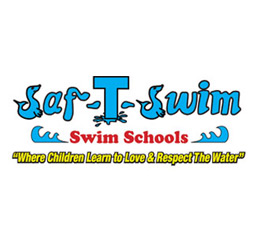 Adventureland and Saf-T-Swim have many things in common; both are Long Island family-owned and operated, both have decades of experience in their industries, and both are focused on providing safe family fun for local families.
Adventureland is proud to be called "the hidden gem" of Long Island, in that they can create a destination experience for their guests in the heart of an industrial hub. The emphasis on family is felt throughout the mid-sized amusement park, from the free admission policy that beckons families to bring grandparents andextended family to join in on the fun, to the increase in family rides in the ride line-up each season. Adventureland brings the best and safest rides in the industry to Long Island, allowing guests to get that theme-park experience, close to home.
Saf-T-Swim is dedicated to teaching children and families how to love and respect the water. The passion they have for making sure students learn how to be safe while having fun in the watertruly makes them the best place for families. Their classes are full of information and fun; they are designed to develop strong and lasting relationships with the young and the young at heart that keep them coming back for more! Saf-T-Swim's numerous locations throughout Nassau and Suffolk counties allow even more local families to experience and benefit from their classes.
Adventureland and Saf-T-Swim share a relationship that spans nearly 40 years; a relationship that is cemented in family fun. Throughout each season, the Saf-T-Swim team will visit Adventureland to inform patrons about the programs they offer and how crucial water safety is for people of all ages and abilities. Signs promoting water safety hang at Adventureland all season long, and rotate on the park's marquis.
Saf-T-Swim participates in Adventureland's annual bookend events, the Egg Scramble each spring and Pumpkin Park each fall. It is through these events that both Adventureland and Saf-T-Swim can reach so many people in the community. These free events represent the essence of family—they are an affordable and unique way to spend time together as a family, in a safe environment.
Adventureland also distributes "Water Safety; End Drowning Now" information booklets to guests as they park, so they can learn how to help themselves and their children be Water SMART (Safety Methods and Rescue Techniques). Adventureland has been a sponsor of this booklet for many years, as well as the Early Education Water Safety Programs Saf-T-Swim's End Drowning Now organization, which are hosted at schools all over Long Island. These assemblies reach thousands of children annually, introducing them to safety habits that aim to reduce unintentional injury or drowning.
As Adventureland and Saf-T-Swim enter another year of partnership and friendship, they take pride in knowing that the commitment they share to serving the families of Long Island only grows stronger. Adventureland is excited to welcome Saf-T-Swim as their neighbor this year, as the grand opening of the Melville location of the swim school is set for this spring. With another year ahead, these iconic Long Island companies look forward to working together to provide safe family fun for everyone.