Helping Hands Food Drive
Join us for our annual Food Drive happening now! Help us reach our goal of creating 50 Thanksgiving Baskets for the Town of Babylon Food Pantry.
Donate nonperishable food items weekends and holidays now until October 30th. Donors get a free ride on the Ghost House!
Donations are accepted at the Main Ticket Booth weekends and holidays until October 30th!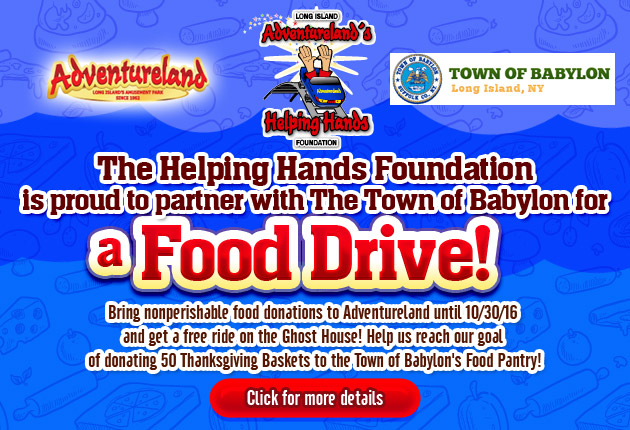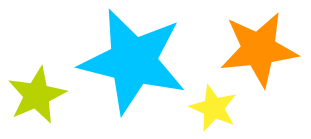 Helping Hands Food Drive
Most Needed Donations
Helping Hands Foundation's Most Needed Items for the Town of Babylon Thanksgiving Baskets: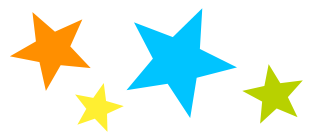 Medium (10-12lbs) Frozen
Chickens and Turkeys
Canned/Packaged Fish (Tuna, Sardines)
Canned Soup
Canned Vegetables
Pasta
Sauce
Pork and Beans
Baked Beans
Peanut Butter
Jelly
Jam
Cranberry Sauce
Boxed Stuffing
Macaroni and Cheese
Crackers
Cake Mix
Canned Milk
Powered Iced Tea/Juice
Water
Cereal
Flour
Rice
Salt
Sugar
Cooking Oil
Cornbread Mix
Optional: Tablecloth, candle
sticks/holders, paper goods,
plastic wear, etc.
---
Collection will end 10/30/16