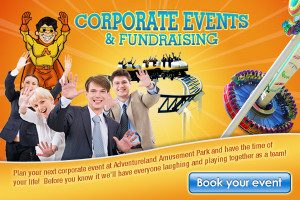 For reservations or more information on booking your corporate or group event
please call (631) 694-6868.
Corporate events and group outings
At Adventureland, we pride ourselves in providing family AND GROUP fun to residents of Long Island and the tri-state area. If you have any additional questions, please feel free to call the park to talk to a representative. We look forward to seeing you soon!
Visit https://www.adventureland.us/group-events-newyork.php for more information about Corporate events and group outings in New York.