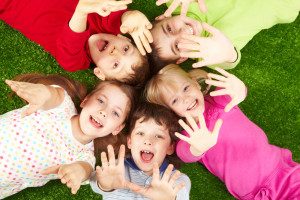 If you have kids then you are surely one of those parents who typically look for a kid-friendly restaurant when going out to eat. Thankfully in New York, there are so many options to choose from that you and your kids can enjoy a hearty meal in an atmosphere where your child will be more than welcome.
Here are a few recommended choices:
DBGB Kitchen & Bar– This place is located in Manhattan's East Village. No restrictions on rolling your kids stroller right up to any one of the booths in the dining room with sausages and burgers for the kids and French Bistro fare for the adults.
Prime Meats– Prime Meats located in Carroll Gardens is the recommended place for steak. The Germanic-influenced dishes are delicious and pleases parents and children alike.
Max Tribeca– This affordable Italian restaurant is right in the middle of Tribeca. The little ones will love the gnocchi and lasagna and their menu also offers smaller portions for certain dishes.
Franny's– This restaurant in Prospect Heights is the perfect place to spend an evening with family. Kids are the preferred customers here and small plates are standard fare.
Minca– This noodle house in the East Village has very roomy space and is definitely a kid-friendly place with 17 Ramen options on the menu.
Ganso– Located in Downtown Brooklyn, Ganso calls itself a "Ramen Factory" with high-backed chairs and small servings of food for the tykes.
Olio Pizza e Piu– If you want to treat the kids to a Neapolitan-style pie and the best pizzas in town then this is the place to visit when you are in the West Village.
Fornino– In the busy Williamsburg area of Brooklyn, Fornino offers more than 2 dozen varieties of pies. It's the perfect pizza place for kids.
Hill Country– This serious barbecue place in the Flatiron district serves Texas-style cooking. It is a boisterous place with cafeteria-style service which works out perfectly for a family event with kids.
Adventureland– Imagine having a meal and a shot of fun and excitement too. That's exactly what you get when you visit Adventureland in Farmingdale, Long Island. The park is packed with fantastic rides and entertainment and when the kids start feeling hungry, all you have to do is head for the air-conditioned comfort of the restaurant at the park. Get your fill of the most delicious hot dogs, pizzas, wraps and hamburgers in a setting that the kids will love to be in.
The variety of dining options you can find in New York can be overwhelming, but these 10 places are a must-visit if you have kids and want to spend time enjoying a meal where kids are always welcome.