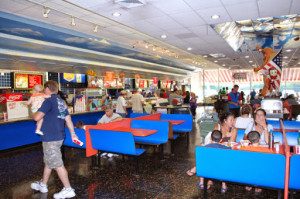 There are so many restaurants in New York and Long Island that you'll never get around to trying most of them. But when you have a family dining out isn't always the easiest thing. But here are several recommended family friendly restaurants in Long Island, New York that offer a variety of something to satisfy any family member:
Fresh Hamptons – This restaurant located inBridgehampton is a very comfortable and popular local spot that has shabby-chic interiors built from barn wood that is 200-years-old wood. It serves the most delectable true farm-to-table fare that features organic vegetables, local seafood and poultry, raw milk cheeses, grass-fed beef and a number of options for the vegan food lovers.
Grillfire – It is a sophisticated American grill in Syosset that celebrates a passion of food and caters to diners who are appreciative of high-impact flavors and a very well-planned menu. This restaurant also has 3 locations on Long Island.
Jedediah Hawkins – Situated in Jamesport, it's an upscale family dining experience. You can have a leisurely brunch right out on the porch and some delicious casual pub-fare. This restaurant is popular for its genuine hospitality and exceptional food.
PeraBell Food Bar– PeraBell Food Bar located in Patchogue is a neighborhood-style restaurant that is causal but refined all at once. It's a great restaurant for all occasions.
Porters on the Lane – Porters is must visit for the true taste of Long Island. All the dishes are made with the freshest ingredients and they use fresh local seafood. It has a subtle and distinct nautical ambience and is located in the picture-perfect Bellport Village.
Swallow Restaurant – This Huntington restaurant operates on a simple philosophy of serving great food, providing great service in a great atmosphere and it does not disappoint on any front. You will find foods like cappuccino soup and butternut squash as well as the very New American Mac and Cheese that is made with orzo.
Adventureland – Adventureland Amusement Park hosts some of Long Island's greatest entertainment for guests of all ages. In addition, Adventureland's restaurant is a great family friendly environment for visitors to grab a snack or a meal. They offer a comfortable air-conditioned sit-down place serving a range of delectable American foods.
Next time you dine on Long Island, be sure to visit one of these great spots to enjoy tasty cuisine with your family and friends events.