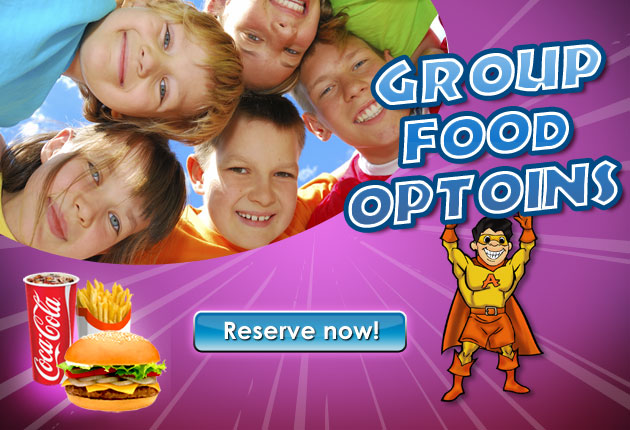 For Group Sale reservations and information, please call 631-494-2557
Visiting Adventureland with your Group is now easier and tastier than ever with our Group Food Package available to any of our group guests. The food package is $7.50 per person and includes a choice of hotdog, hamburger, or chicken nuggets and a side of french fries and a small soft drink. Our food package offers groups a $2 savings per person.
If you or someone in your group is a vegetarian or has a health restriction but would still like to participate in the food package, please E-mail us us or call us at 631-494-2557 and Adventureland would be more than happy to assist you with accommodations.
For additional information on Group Sales Food Packages or Group Food Options please contact our group event sales team at 631-494-2557.